Books, Souvenirs and Gifts
Books
114 3rd St SW, Long Beach, WA Phone: 360.642.7005 Coffee on our deck in the heart of town with an eclectic stock of gently used pop-fiction, sci-fi, cult classics & more.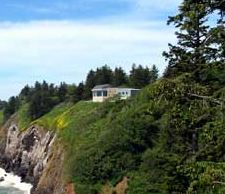 Books and Gifts
244 Robert Gray Dr, Ilwaco, WA Phone: 360.642.4144 Located in Cape Disappointment State Park. Unique & eclectic gifts; captivating books of history, lighthouses, and local lore… and stunning world class views! Discover Pass required.
Books
157 Howerton Way SE, Ilwaco, WA Phone: 360.642.7667 An independently-owned bookstore on the Southwest Washington coast... new and used, and special orders are always welcome! Come relax by the fireplace, watch the harbour activity & browse our selection of new & used books, gifts, toys & games. Open daily, year round.