Fine Dining
Bloomer Estates Recommends
For a wonderful fine-dining experience, we recommend the restuarants below. 
Address: 1311 Bay Ave, Ocean Park WA 
Phone: (360)642-3475
Corner of Bay Avenue and North Place
Newly opened, just 3 tables and no reservations taken. This place will have a line around the corner. 1303 Bay Ave or 1303 Guest House are next door. Our guests can put their name in, wait comfortably in their home, and will get a call when their table is ready. "Chef Paul's passion for Italian food goes back to his early days in Amsterdam The Netherlands. All his dishes are prepared with love and he has fun in what he's doing"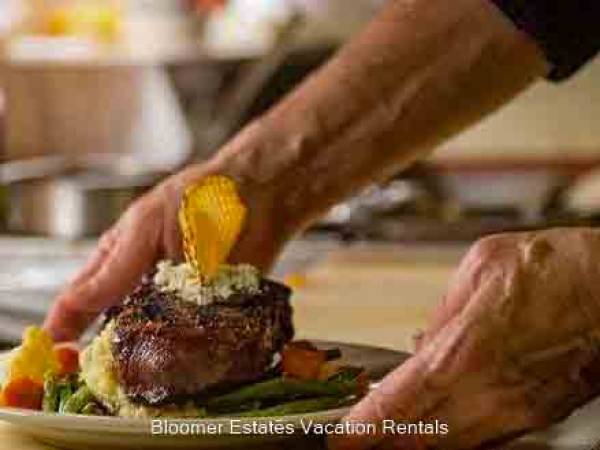 Address: 1208 38th Pl, Seaview, WA 98644
Phone: 360.642.7880
'Clamshell Railroad' Bistro fare with casual fine dining in historic Seaview's 120 year old depot. Northwest twist! Display kitchen and chef's table. Regional and international wine list with six microbrews on tap. Covered, heated deck. Wednesday gourmet Burger Nites, October through May. Children's pastas. Party & reunion planning. "One of the Northwest's best dinner houses," Gerry Frank, The Oregonian. "The kind of restaurant you hope to find on vacation," Frommers. Chef/Owner Lalewicz has "food angels singing in the kitchen", NW Palate. Celebrated by: Sunset Magazine, Seattle Metropolitan Magazine, Best Places & Best Places to Kiss. People's Choice Award winner for "Best Service Anywhere" and Restaurant of the Year, Coast Weekend.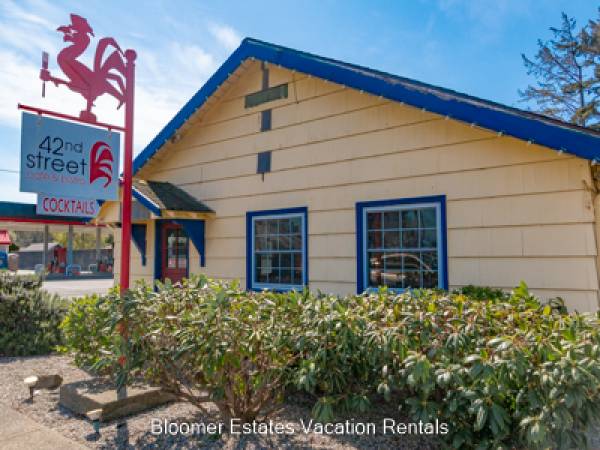 Address: 4201 Pacific Way, Seaview, WA 98644
Reservations: 360.642.2323
Original, Gourmet, Comfort Food "A casual place that is serious about food" – Seattle Times. Gourmet Breakfasts. American Bistro Dinners. You will enjoy fresh local seafood at breakfast, lunch and dinner. Plus, the "Best Bloody Mary On The Beach". Praised by Sunset Magazine, Gerry Frank in the Oregonian, Best Places, and is a "People's Choice Award" winner for Restaurant of the Year in The Coast Weekend.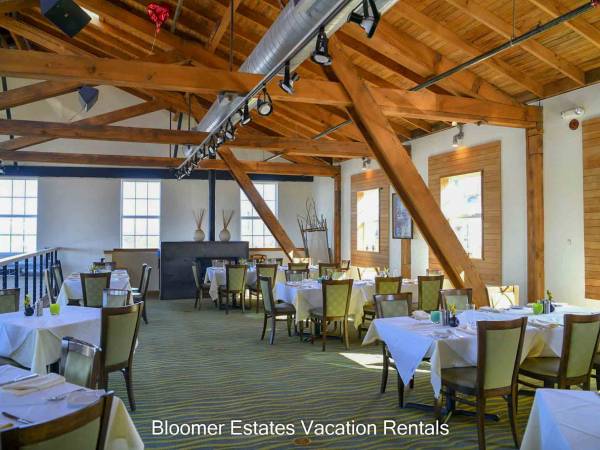 Bridgewater Bistro
Address: 20 Basin St, Ste. A, Astoria OR
Reservations: 503.325.6777
Brought to you by the folks at the former Shoalwater Restaurant. Exceptional food & service with breathtaking riverfront view & deck. Full bar, casual and fine dining, kids menu, Sunday brunch, open daily for lunch & dinner. Live Local Music Thurs-Sun
All of the Bloomer Estates Vacation rentals are within 10 minutes to town