JUNE 5th, 12, 19, 26th Noon to 5:00 PM
Columbia Pacific Farmers Market
Veteran's Field
, 111 3rd St SE 
Long Beach, WA 98631 United States
The market operates in downtown Long Beach June 14th through September 27th on Friday with new longer hours for 2019 of 12pm to 5pm. At the market, you talk with food purveyors while you purchase your week's produce, seafood, meat, eggs and dairy, locally-made baked goods, regionally-made packaged foods, flowers and plants, and on-site prepared foods. You can sit and listen to music or other entertainment, beat your friend at checkers, chat and dance with your neighbor, or learn about a community non-profit organization.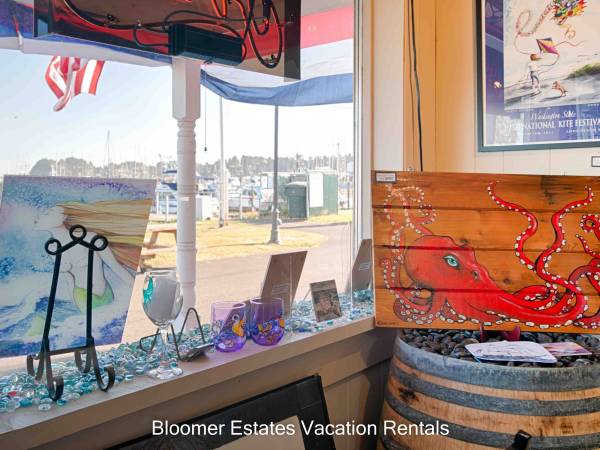 June 5, 12, 19th, 26th (Every Friday) 4:00 pm - 7:00 pm
Art, refreshments and fun! Meet local artists and business owners and perhaps take home a masterpiece of your own.
June 6th, 13th, 20th, 27th (Every Saturday)
Port of Ilwaco
  The Saturday Market at the Port of Ilwaco features more than 70 vendors along the pedestrian-only Waterfront Way overlooking the Port of Ilwaco marina and Baker Bay. Find regional produce, wonderful baked goods, a huge selection of local plants and many homemade arts and crafts. Find Lodging  Discover More to Do Maps & Guides
Every Weekend in June
Veteran's Field
, 111 3rd St SE , Long Beach, WA 98631      SummerFest fun starts Memorial Day weekend and runs through Labor Day. Enjoy weekend events and entertainment, right near downtown Long Beach.
Bolstad Beach Approach
, Bolstad W, Long Beach, WA 98631    Come run in the 42nd running of Beach to Chowder 5/10K. Run along the beauty of the Pacific Ocean and enjoy some tasty chowder at the end.
June 13th and June 27th@ 7:00 pm - 8:30 pm
Cape Disappointment State Park
, 244 Robert Gray Drive 
Ilwaco, WA 98624 United States   The Waikiki Beach Concert Series features musicians from the Pacific Northwest and beyond. Situated in an outdoor amphitheater, the scenery is spectacular.  
GARLICFEST
 3311 275th St, Ocean Park 
Ocean Park, WA 98640 United States
Celebrate the passion for this exalted bulb with the faithful throngs who make their annual pilgrimage to the NW Garlic Festival at the Port of the Peninsula with a view of the Willpapa Bay in the community of Ocean Park, Washington, located on the Long Beach Peninsula. This GARLIC Olympics of Gastronomy is not held for the region's GARLIC growing ability. This Festival was born out of love of great, GARLIC laden cuisine!