Best Local Places Tourists Don't Know About...Yet
Bloomer Estates Recommends
Corner of Bay Avenue and North Place
Newly opened, just 3 tables and no reservations taken. This place will have a line around the corner. 1303 Bay Ave or 1303 Guest House are next door. Our guests can put their name in, wait comfortably in their home, and will get a call when their table is ready. "Chef Paul's passion for Italian food goes back to his early days in Amsterdam The Netherlands. All his dishes are prepared with love and he has fun in what he's doing"
Address: 811 Pacific Ave, Long Beach, WA 98631
In the mall across from the mini-golf.
There is no other healthier lunch place on the peninsula.  One customer said it perfectly "Love this little spot! Great selection of salad options, and soup options are always changing so you never get bored of the menu. And the whole place offers environmentally friendly dish ware for eating in and to go! And the prices are great! One of my favorite places to stop for a quick and easy meal."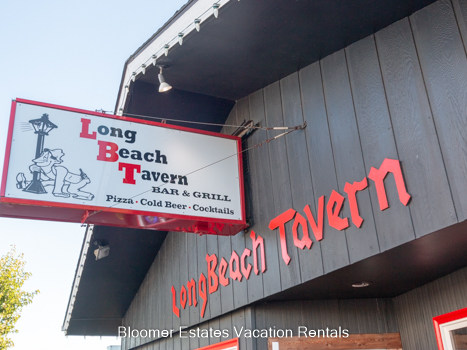 305 Pacific Ave S, Long Beach, WA 
Tel: 360 642-3235
Long Beach Tavern serves GREAT Pizza.  Its a hidden gem, few people know about it. One customer wrote : "I love I mean love the pizza here. I lived in Long Beach for a while. I recommend lbts pizza out of any pizza on the peninsula. I live in Astoria now but I still recommend lbts pizza and burgers. Good job guys don't change a thing!"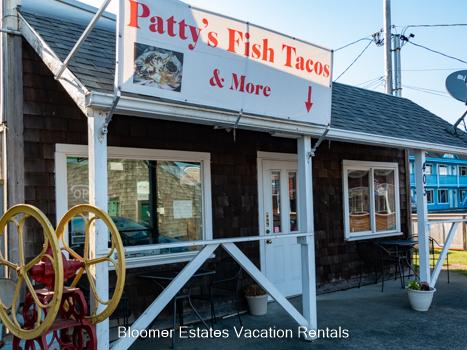 Pattys Fish Tacos
Downtown Long Beach, WA
The best Fish tacos in town-by far! Pattys is awesome, and a must stop for anyone visiting the Long Beach Peninsula. Patty's is downtown, just next to Marshes Free Museum. 
779 State Route 101, Chinook WA
Tel: 360 777-8296
This customer put it perfectly: "Complete dive, that being said though they're the NICEST BUNCH OF PEOPLE WORKING THERE AND THE FOOD IS AMAZING!!! I need to go back and try some other things. I got the prawns. Butterflied, Panko breaded, perfectly fried. They make their own sauces. I got the tartar and cocktail and found myself eating both equally. Don't let the looks of the place fool you!!! Go! Now!!"
Many of the Bloomer Estates properties are just a short walk to town