Best Local Restaurants Tourists Don't Know About...Yet
Bloomer Estates Recommends
Beach Fire Barbecue
Address: 612 Pacific Ave S Long Beach, WA
Phone: (360)777-3999
Downtown Long Beach, across the street from Street Time Tacos (same owners).
This place has the best ribs in the state of Washington!  The owner sets his brand new, high tech smoker to 210 degrees for 3 to 4 hours, puts in the high quality ribs, and the result nothing short of perfection.  All of their sauces are homemade. Best deal is the 1/2 rack of ribs with 2 sides (select from macaroni, baked beans, cole slaw etc) plus a cornbread muffin.  Also amazing in the smoked chicken. They will deliver in Long Beach and can cater for up to up to 200 people.  
Address: 1311 Bay Ave, Ocean Park WA
Phone: (360)642-3475
Corner of Bay Avenue and North Place in Ocean Park (just west of the one Stop LIght)
This is a unique experience you won't want to miss. There are only 3 tables in this restaraunt with no reservations allowed and just 2 employees! Paul, your charming Dutch master chef from Amsterdam, is 6 foot 4 and ready to concoct a plathora of classic Italian dishes. This is not fast food: with fresh ingredients and time tested recipes, you're in for an authentic Italian meal. Come enjoy a bottle of wine, order 3 or 4 courses, and make an evening of it. The lines form at 4:00 PM and are out the door until until closing.  However,  you can put your name in, take a walk to the beach, andwithin  20 minutes of an opening the restaurant will call you. This wonderful eatery is located wihin walking distance of  1303 Beach Retreat  and Weather Beach vacation rentals, ensuring guests great food throughout their stay.  Tell Paul Bloomer Estates sent you!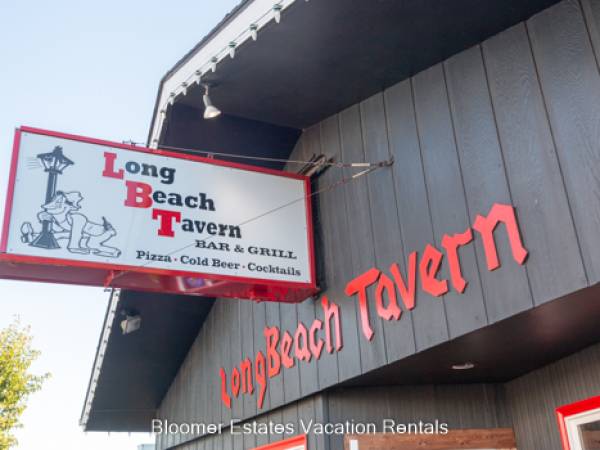 Address: 305 Pacific Ave S., Long Beach WA 
Phone: (360)642-3235
Long Beach Tavern serves GREAT Pizza.  Its a hidden gem, few people know about it. One customer wrote : "I love I mean love the pizza here. I lived in Long Beach for a while. I recommend lbts pizza out of any pizza on the peninsula. I live in Astoria now but I still recommend lbts pizza and burgers. Good job guys don't change a thing!"
Address: 779 State Route 101, Chinook WA 
Phone: (360)777-8296
This customer put it perfectly: "Complete dive, that being said though they're the NICEST BUNCH OF PEOPLE WORKING THERE AND THE FOOD IS AMAZING!!! I need to go back and try some other things. I got the prawns. Butterflied, Panko breaded, perfectly fried. They make their own sauces. I got the tartar and cocktail and found myself eating both equally. Don't let the looks of the place fool you!!! Go! Now!!"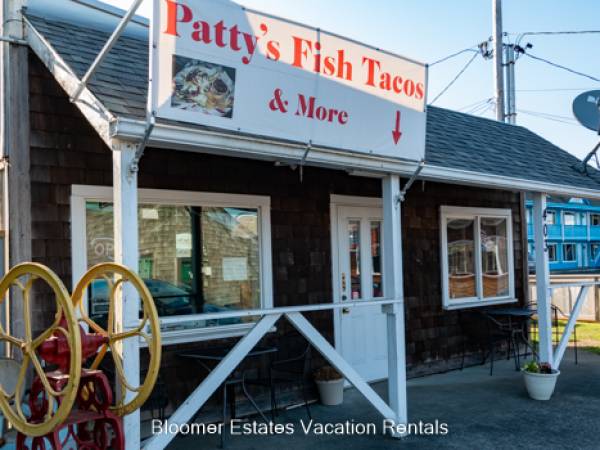 Pattys Fish Tacos
Address: 403 Pacific Ave, Long Beach WA 
Phone: (360)244-2621
Downtown Long Beach, WA
The best Fish tacos in town-by far! Pattys is awesome, and a must stop for anyone visiting the Long Beach Peninsula. Patty's is downtown, just next to Marshes Free Museum. 
Many of the Bloomer Estates properties are just a short walk to town