Body Essence
802 Pacific Ave S, Long Beach, WA 98631-3541
One of many happy customers wrote: "I had an incredible, truly relaxing session there with Kelly today. I am in heaven, my muscles have never felt this at ease, especially in my shoulders (my problem area). I highly recommend scheduling yourself an appointment - you will not be disappointed. I will definitely be back!!"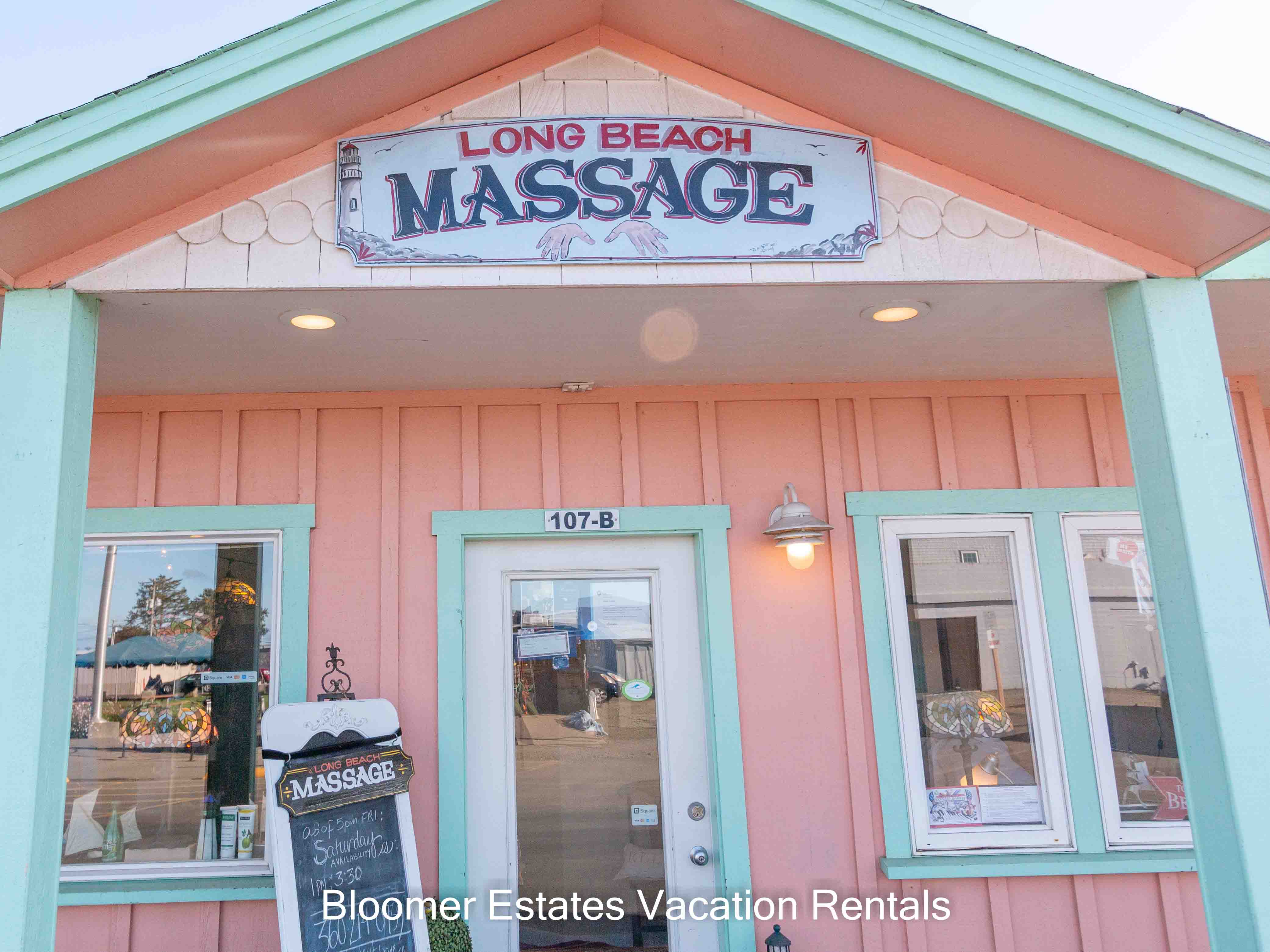 107 3rd Street SE Downtown Long Beach
Massage involves working and acting on the body with pressure – structured, unstructured, stationary, or moving – tension, motion, or vibration, done manually or with mechanical aids. Massage can be applied with the hands, fingers, elbows, or a massage device. Depending on the application and technique used, massage is used to promote relaxation and well-being, and is beneficial in treating sports injuries and other problems affecting the musculature of the body such as postural misalignment and many painful conditions.