Best Cheap Eats
Bloomer Estates Recommends
Pattys Fish Tacos
Address: 403 Pacific Ave, Long Beach WA 
Phone: (360)244-2621
The best Fish tacos in town-by far! Pattys is awesome, and a must stop for anyone visiting the Long Beach Peninsula. Patty's is downtown, just next to Marshes Free Museum.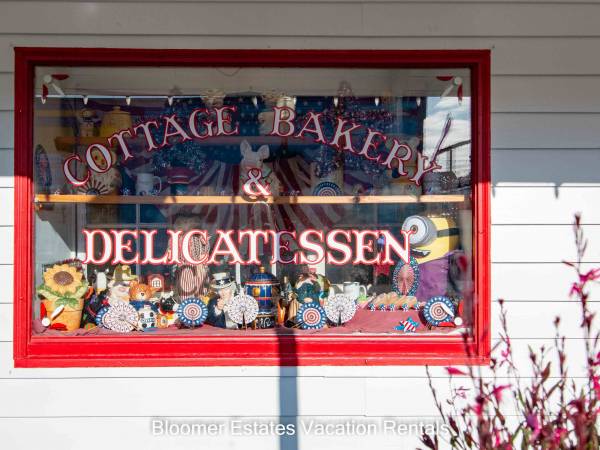 Great sandwiches for well under $10.00 At the Cottage Bakery
Address: 118 Pacific Ave S., Long Beach, WA 
Phone: (360)642-4441 
Not to be missed! The Cottage Bakery is a Long Beach, WA institution. Using equipment built in the 1950's the recipes have never changed. All fresh ingredients, baked daily, soups sandwiches served, latte's served.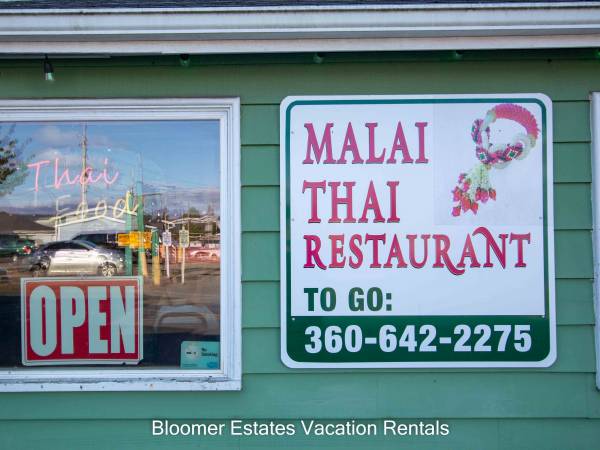 Lunch specials under $10.00
Address: 509 Pacific Ave S., Long Beach WA 
Phone: (360)642-2275
Recent Yelp review: "Delicious! Good portions, friendly courteous staff and very reasonable. I'll definitely be back. Family of five and everyone enjoyed their meals! Back again and my new favorite is Pad Plik Klur with chicken which I think translates to BEST MEAL EVER! Has the Spring Rolls and Deep Fried Shrimp on the side, all delicious! I love this place!"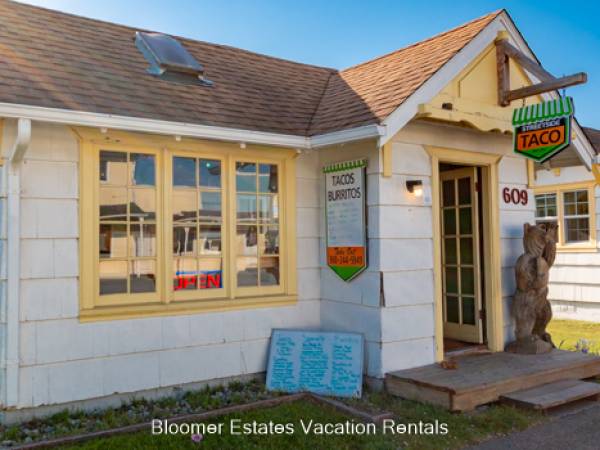 Three Tacos for $7.00! Can't be beat
Address: 609 South Pacific Ave, Long Beach WA 
Phone: (360)244-5949
Three Tacos for $7.00, this place can't be beat for really good cheap eats. "Wow, phenomenal tacos! We picked up some food here on our last night in Long Beach and we loved it so much! We got our dinner to-go and went back to our hotel. It was so good we were sad we didn't order more. Our son had a grande burrito (carnitas, and it was HUGE!!) and my hubby and I split 3 tacos (carnitas and carne asada) with rice & beans. Definitely worth stopping here, we will be back."
Big Sphagetti Dinner for under $9.00
Address: 1304 Pacific Ave S., Long Beach WA  Phone: (360)642-1318   Cheapest and best dinner on the peninsula! Drop by for spaghetti for one, two or the whole clan.
Beach Nutrition
Address: 800 Pacific AVe S, Long Beach WA 
Phone: (775)772-9009
Downtown Long Beach, across the street from the mall which is next to the go karts.
Beach Nutrition is brand new to the peninsula.   They serve protein packed shakes that last up to 3-4 hours, energy tea that naturally boosts  your metabolism, aloe that's healthy for your digestive tract, and a wellness profile that includes coaching and meal plan to help with weight and nutrition goals.  Stop by and say hello to the new owners Mary and Steve and try a nutritious and filling shake
Ocean View, Pet-friendly, Hot Tubs and Game Rooms-Bloomer Estates Vacation Rentals have it all