Best Places to Eat and Drink
Bloomer Estates Recommends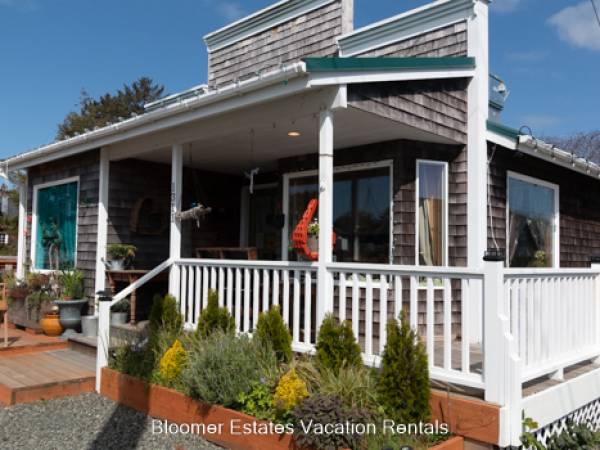 Mycovios
Best Dining Experience
Address: 1311 Bay Ave, Ocean Park WA
Pnone: (360) 642-3475
This is a unique experience you won't want to miss. There are only 3 tables in this restaraunt with no reservations allowed and just 2 employees! Paul, your charming Dutch master chef from Amsterdam, is 6 foot 4 and ready to concoct a plathora of classic Italian dishes. This is not fast food: with fresh ingredients and time tested recipes, you're in for an authentic Italian meal. Come enjoy a bottle of wine, order 3 or 4 courses, and make an evening of it. The lines form at 4:00 PM and are out the door until until closing.  However,  you can put your name in, take a walk to the beach, andwithin  20 minutes of an opening the restaurant will call you. This wonderful eatery is located wihin walking distance of  1303 Beach Retreat  and Weather Beach vacation rentals, ensuring guests great food throughout their stay.  Tell Paul Bloomer Estates sent you!
Locals rate The Depot number one for fine dining.
Address: 1208 38th Pl, Seaview, WA 98644
Phone: 360.642.7880
'Clamshell Railroad' Bistro fare with casual fine dining in historic Seaview's 120 year old depot. Northwest twist! Display kitchen and chef's table. Regional and international wine list with six microbrews on tap. Covered, heated deck. Wednesday gourmet Burger Nites, October through May. Children's pastas. Party & reunion planning. "One of the Northwest's best dinner houses," Gerry Frank, The Oregonian. "The kind of restaurant you hope to find on vacation," Frommers. Chef/Owner Lalewicz has "food angels singing in the kitchen", NW Palate. Celebrated by: Sunset Magazine, Seattle Metropolitan Magazine, Best Places & Best Places to Kiss. People's Choice Award winner for "Best Service Anywhere" and Restaurant of the Year, Coast Weekend.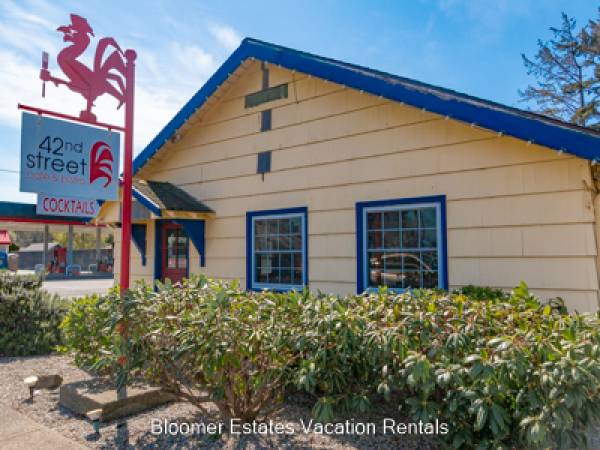 Best Breakfast
Address: 4201 Pacific Way, Seaview, WA 98644
Reservations: 360.642.2323
Original, Gourmet, Comfort Food.
"A casual place that is serious about food" – Seattle Times.
With Gourmet Breakfasts and  American Bistro Dinners, you'll enjoy fresh local seafood at breakfast, lunch and dinner. Plus, the "Best Bloody Mary On The Beach". Praised by Sunset Magazine, Gerry Frank in the Oregonian, Best Places, and is a "People's Choice Award" winner for Restaurant of the Year in The Coast Weekend, you're sure to have an amazing dining experience at 42nd Street.
Beach Fire Barbecue
Best Ribs Anywhere
Address: 612 Pacific Ave S Long Beach, WA
Phone: (360)777-3999
Downtown Long Beach, across the street from Street Time Tacos (same owners).
This place has the best ribs in the state of Washington!  The owner sets his brand new, high tech smoker to 210 degrees for 3 to 4 hours, puts in the high quality ribs, and the result nothing short of perfection.  All of their sauces are homemade. Best deal is the 1/2 rack of ribs with 2 sides (select from macaroni, baked beans, cole slaw etc) plus a cornbread muffin.  Also amazing in the smoked chicken. They will deliver in Long Beach and can cater for up to up to 200 people.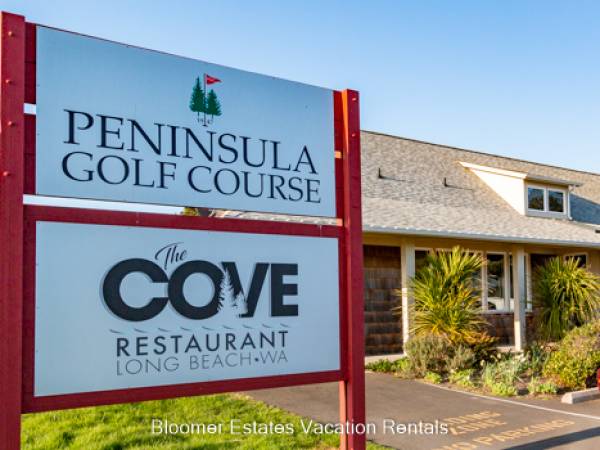 Best Lunch
Address: 9604 Pacific Way Long Beach, WA
Phone: (360)642-2828
The Cove is a casual fine-dining eatery serving American comfort coastal fare and daily Chef's Specials alongside cocktails, wines & local beers.  Enjoy golf course views, occasional live music, and amazing customer service from Team Cove. Their amazing culinary team, lead by Executive Chef Indus Johnston, regularly participate in local culinary competitions. Come sample some award-winning clam chowder, smoked brisket, and tiramisu espresso infused cheesecake.
Best Bakery
Address: 118 Pacifice Ave S Long Beach, WA
Phone: (360) 642-4441
The Cottage Bakery is a Long Beach classic eatery. As one of the most popular stops in town, The Cottage Bakery has been owned by the same family for over 40 years. Using the same recipe's from the 1950s and earlier, virtually everything is freshly made every day.  In addition to a large assortment of pastires and other sweets, the Cottage Bakery also serves lunch, with many wonderfful sandwiches, soups and chowders on offer.
Pattys Fish Tacos
Local's Favorite
Address: 403 Pacific Ave, Long Beach WA 
Phone: (360)244-2621
The best Fish tacos in town by far! Pattys is a walk in Taco shop located down town near Marsha's Free Museum and Funland. With an assortment of fresh fish and toppings, Patty's is a great place to stop for a quick lunch while in town. In addition, Patty's is beloved by locals for its resonable prices and great food.
Must stop for coffee and ice cream
Address: 1401 Bay Avenue, Downtown Ocean Park, WA
Phone: (360)665-6050
Coffee, Ice cream, baked goods, book store and a yarn shop all in one! "FIVE STARS Welcoming atmosphere! Owner Colleen Smith and her staff have mastered the art of hospitality! Strong community spirit. Food. Books. Yarn. Love of animals & dachshunds!   very enjoyable & successful book reading & signing with Kizzie Jones & Dachshund TALL TALES!
Bloomer Estates has the finest vacation rentals on the Long Beach Peninsula.