Best Places to Eat and Drink
Bloomer Estates Recommends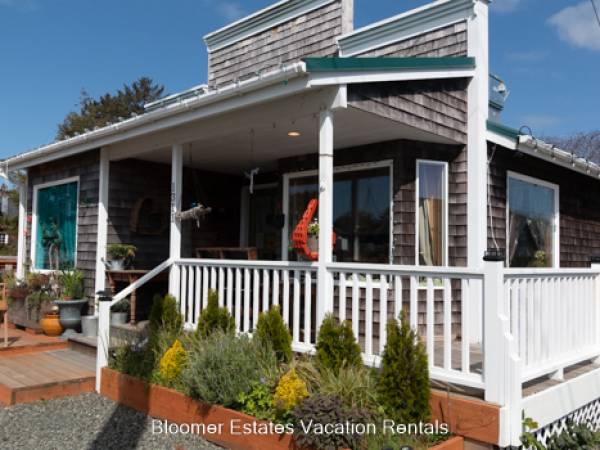 Corner of Bay Avenue and North Place in Ocean Park (just west of the one Stop LIght)
So you wanted to go to Europe but ended up in Long Beach, Washington.  You are in luck. Europe came to us.  This is a unique experience you won't want to miss. There are only 3 tables in this restaraunt with no reservations allowed and just 2 employees! Paul, your charming Dutch master chef from Amsterdam is 6 foot 4, and both cooks and does the dishes. The food is classic Italian, as in what you would taste if you had made that trip to Italy.  This is not fast food. You come to enjoy a bottle of wine, order 3 or 4 courses, and make an evening of it. The lines form at 4:00 PM and are there until closing.  But you can put your name in, take a walk to the beach, and 20 minutes before a table opens up they will call you.  Or you can stay at 1303 Bay Ave or 1303 Guest House  or All Inn next door and just walk over when your table is ready.  Tell Paul Bloomer Estates sent you. 
BEST DINNER.  Locals always rate The Depot number one for fine dining.
Address: 1208 38th Pl, Seaview, WA 98644
Phone: 360.642.7880
'Clamshell Railroad' Bistro fare with casual fine dining in historic Seaview's 120 year old depot. Northwest twist! Display kitchen and chef's table. Regional and international wine list with six microbrews on tap. Covered, heated deck. Wednesday gourmet Burger Nites, October through May. Children's pastas. Party & reunion planning. "One of the Northwest's best dinner houses," Gerry Frank, The Oregonian. "The kind of restaurant you hope to find on vacation," Frommers. Chef/Owner Lalewicz has "food angels singing in the kitchen", NW Palate. Celebrated by: Sunset Magazine, Seattle Metropolitan Magazine, Best Places & Best Places to Kiss. People's Choice Award winner for "Best Service Anywhere" and Restaurant of the Year, Coast Weekend.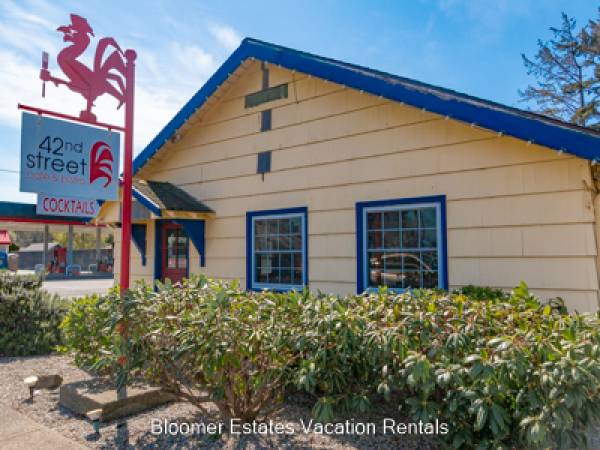 GREAT BREAKFAST
Address: 4201 Pacific Way, Seaview, WA 98644
Reservations: 360.642.2323
Original, Gourmet, Comfort Food "A casual place that is serious about food" – Seattle Times. Gourmet Breakfasts. American Bistro Dinners. You will enjoy fresh local seafood at breakfast, lunch and dinner. Plus, the "Best Bloody Mary On The Beach". Praised by Sunset Magazine, Gerry Frank in the Oregonian, Best Places, and is a "People's Choice Award" winner for Restaurant of the Year in The Coast Weekend.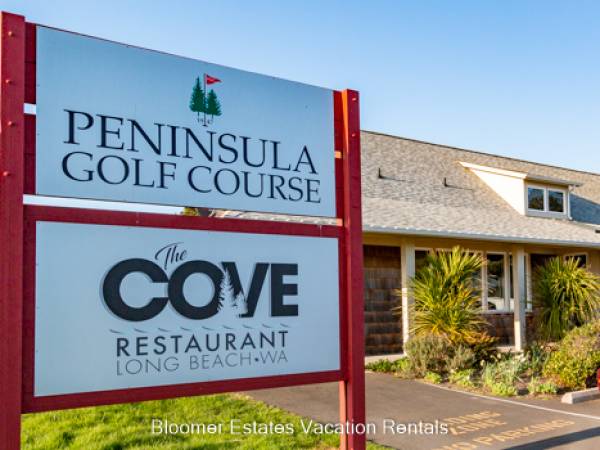 Amazing Lunches
The locals favorite lunch spot
Enjoy a Rueben, Cheeseburger, Prawns and so much more at The Cove Restaurant, located in our club house.
Our full service restaurant also provides a unique selection of international wines and locally brewed beers.
For Lunch: Do Not Leave Long Beach without stopping at the Cottage Bakery!
118 Pacifice Ave S
Long Beach, Washington 98631
Phone(360) 642-4441
The Cottage Bakery is a Long Beach, WA institution. Using equipment built int he 1950's the recipes have never changed. All fresh ingredients, baked daily, soups sandwiches served, latte's served.  
Pattys Fish Tacos
Local's Favorite!
Downtown Long Beach, WA
The best Fish tacos in town-by far! Pattys is awesome, and a must stop for anyone visiting the Long Beach Peninsula. Patty's is downtown, just next to Marshes Free Museum. 
Must stop for coffee and ice cream
1401 Bay Avenue, Downtown Ocean Park, WA
Tel: 360 665-6050
Coffee, Ice cream, baked goods, book store and a yarn shop all in one! "FIVE STARS Welcoming atmosphere! Owner Colleen Smith and her staff have mastered the art of hospitality! Strong community spirit. Food. Books. Yarn. Love of animals & dachshunds!   very enjoyable & successful book reading & signing with Kizzie Jones & Dachshund TALL TALES!
Bloomer Estates has the finest vacation rentals on the Long Beach Peninsula.